Painting and Decorating Belgravia
Belgravia, a district in Central London, covers parts of the areas of both The City of Westminster and The Royal Borough of Kensington and Chelsea. Back in Tudor times it was known as Five Fields and was a dangerous place to be thanks to prolific highwaymen and robbers. During the 19th century and since however, it has become an affluent and desirable place to live, study, and work.
The area of Belgravia is extremely affluent with property prices far exceeding the UK average. Many properties are owned by wealthy foreigners and must be maintained to the highest of standards. Here at David Banks Painting and Decorating, we are so much more than your average painting and decorating company. We provide services to the very highest standards of quality and finish, standards demanded by the owners of properties in Belgravia. We have a team of highly skilled and professional painters and decorators and we will lead you through the entire process from start to finish.


Thinking of Selling your Property in Belgravia?
Did you know that a well decorated property in the UK will sell on average for 10% more than a poorly decorated one? If the property for sale is in London, you can often double that to 20%. Think about the value of a property in Belgravia, and you can imagine just how much more revenue that 20% would represent, literally hundreds of thousands of pounds. This additional income far outweighs the cost to have your Belgravia property beautifully decorated inside and out by David Banks Painting and Decorating. when you are ready to sell it.
Painting and Decorating Academic Institutions in Belgravia
It could sometimes be overlooked the impact a decorated room could have on students in schools and in colleges. Studying in a fresh clean and well decorated-classroom will have a far more positive impact on the student's mindset and, get them motivated to learn as appose to a dark and gloomy environment. This is true for decorating schools, nurseries and colleges.
Here at David Banks Painting and Decorating. we can work with academic institutions to develop a full redecoration project plan to ensure minimum disruption during the process. Our team of skilled painters and decorators will work quickly yet accurately to ensure the finest finish. When the project is completed, the area will be left so clean and tidy, it will be hard to tell that they have been there at all, except for the freshly decorated hallways, halls, and classrooms.
Commercial Decorating
Very like academic institutions, well decorated offices and commercial properties can, and will have a positive effect upon those working within them. Whether you have an office building or a manufacturing plant, if the interior is bright, clean, and welcoming, it will always have a positive effect upon those working there and visitors alike.
Here at David Banks Painting and Decorating we can help you create the best and most inviting property possible both inside and out. Remember, in order to sell your products to your customers in a retail property, you have to get them through the door first. Those first impressions formed outside a retail property really do count. Our professional team of painters and decorators have the skills, know-how, and experience to ensure your commercial property in Belgravia maximises its potential for each and every visitor.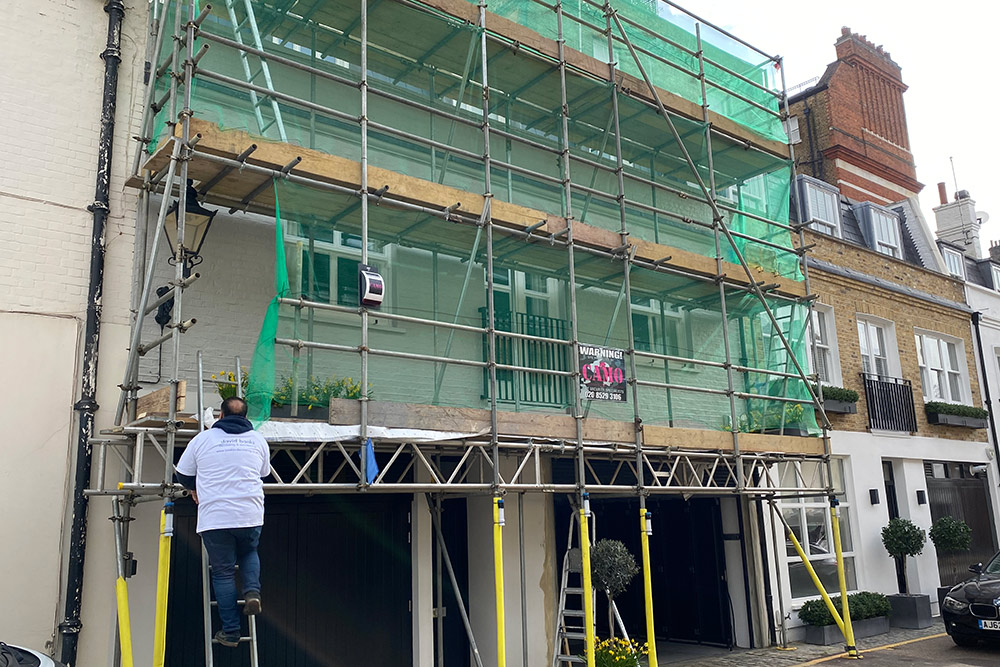 Painting Residential Properties
When you invest so much in a property in Belgravia, having it beautifully decorated inside and out is an absolute must. Our team of professional painters and decorators will work through your Belgravia home room by room making your property one to be really proud of. You may know exactly what type of decoration you require, or you may not be sure. If it is the latter, here at David Banks Painting and Decorating we have the experience to be able to help and advise you on colour and style selection, to make your Belgravia property look amazing and bang up to date.
When our team of professional painters and decorators leave your Belgravia property, they will do such a great job of clearing up after themselves, that you would never know they had been there if it wasn't for the smell of fresh paint and a beautifully decorated home.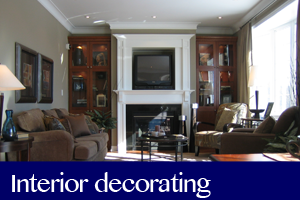 Interior Decorating in Belgravia
The interior of any home says a lot about the owner. We all want our visitors to be impressed by our homes and tired decoration can let your home down.
Here at David Banks Painting and Decorating we can help you design and decorated the interior of your property to give you a home you can really be proud of. Living and dining rooms, hallways and bathrooms, all will be beautifully decorated to the highest standards, using the best quality products available.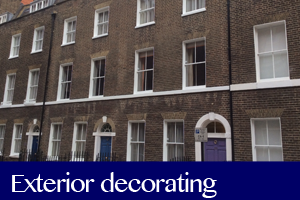 Exterior Painting in Belgravia
Both pollution and weather will have an impact upon the exterior of your property in Belgravia. If exterior decoration is left for too long, the additional work required to repair exterior brickwork, stonework, woodwork and metalwork can be very costly.
Here at David Banks Painting and Decorating our team of skilled painters and decorators can care for the exterior of your Belgravia property to ensure it looks amazing and will last for many years to come.