Painter and Decorator Camden
Looking for a Painter and Decorator in Camden? Welcome to David Banks Painting and Decorating.
You Have Come to the Right Place
Our local, family-run decorating company provides expert painting and decorating services, along with associated trade work where it is connected to a decorating job. This can include carpentry, tiling, plastering and minor electrical repairs.
Long established, reliable, and truly family run businesses are hard to find these days. Here at David Banks and Co. we have been providing the very highest standard of painting and decorating services in Camden and the surrounding areas for almost half a century. Established in 1974, we have grown from very humble local beginnings.
If you are looking for the very highest standards of work and customer service for painting and decorating services in Camden, you have come to the right place. Our business ethos has remained the same since our humble beginnings, we always work in an honest and fair manner, providing the highest quality painting and decorating services every time. Based locally to Camden, we are the best choice for all your painting and decorating needs.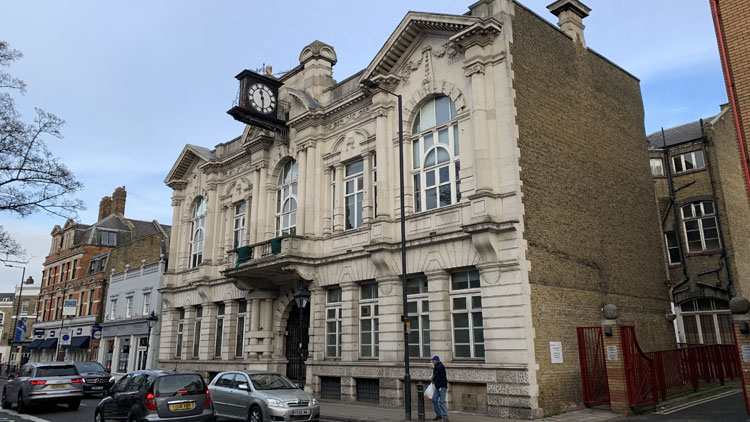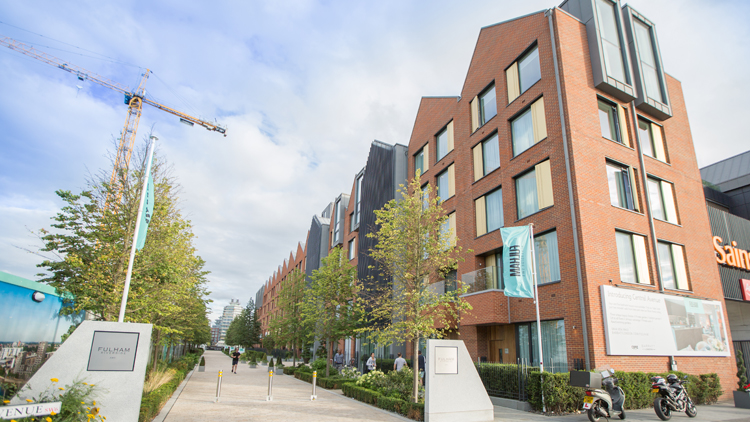 Our Services
They say the best advert is a happy customer and we have many hundreds of them. We are extremely proud of the reputation we have built over almost half a century and will always strive to maintain it, on each and every job we complete. If a customer comes back to the same company time after time, that says a lot about the quality or service and support they provide. We have many, many return customers but can actually go one better than that. We now have many second generation return customers. Children of our regular customers who have grown up and moved into their own homes. Now there aren't many painting and decorating companies in London that can say that.
When it comes to complimentary services like carpentry, plastering, tiling and minor electrical repairs, we have long established associations with a range of tradespeople. Having worked with them for many years, we trust them and are confident to use their services to compliment our painting and decorating project for you.
Decorating Camden's Interiors
Whatever the property type you own in Camden; we can provide interior decorating services to the very highest of standards. If you are unsure of the colours and finishes required to best compliment your Camden property, we can help and advise with that too. After all, we have provided local painting and decorating services for hundreds of clients across Camden and other London Boroughs, and know the latest design trends and finishes that will make your home look and feel amazing.
What we, and our skilled tradespeople understand is that the final coat of paint or roll of wallpaper is not what makes the difference between a mediocre finish and a high quality one. The key to the very highest quality finish on any painting and decorating job is preparation. Be it stripping old wallpaper or preparing painted surfaces for a new coat, spending time on the preparation and doing it to a high standard is critical. We all know wallpaper hanging can be difficult, but even the most skilled wallpaper hanger will end up with a poor looking finish, if the wall beneath has not been prepared properly.
One common complaint about less professional painters and decorators is the mess they leave behind. We make absolutely sure that the very last thing our tradespeople do before leaving is a full thorough clean of the work area. Once we leave, you won't know we have been except for a beautifully finished freshly decorated interior.
Exterior Decorating in Camden
Particularly in Camden and the surrounding London boroughs, your property is likely to be the biggest investment of your life, and like any investment, it needs to be protected. Weather and city traffic pollution will take its toll on the exterior of your Camden property. What starts off as a small issue with exterior wood or masonry, can very quickly become serious and expensive if not addressed in time.
As with interior painting and decorating, correct preparation is key. Our skilled tradespeople are trained in the preparation of all exterior surfaces and have a keen eye that will spot and repair potential problems before many people would even notice them. We specialise in the repair and refinishing of exterior woodwork. Many happy customers have commented that they look even better than when they were first fitted.
Once fully prepared, we use only the highest quality products for the final coatings on all surfaces, ensuring they will protect against the weather and other external influences for many years. If you are unsure as to the exterior colours and finishes to use, we can help and advise upon that too. With many hundreds of exterior decorating jobs under our belt and a finger on the "local exterior finish trend" pulse, we know exactly what finish will make your home stand out and have real kerb appeal.
Camden Commercial Decorating
We don't only provide domestic painting and decorating services in Camden; we also offer commercial painting and decorating services too. We have completed work on many schools, colleges, office and shops in the local area, over many years. We work with many Property Management Companies and Landlords, providing regular cyclical painting and decorating services.
Any commercial property with public access will benefit from commercial painting and decorating services. Particularly shops where first impressions really count, a clean, fresh beautifully decorated finish can quite literally make a difference between potential customers walking through the door or not. Educational institutes and offices can also benefit from our commercial painting and decorating services. People actually do work better and more efficiently if they are comfortable in their surroundings.
So, if you are looking for the very highest quality painting and decorating services in Camden, from a long established, family run business, with the very highest reputation for quality of service and workmanship, you have come to the right place.
How We Started Painting and Decorating in Camden
Our first offices were based a few miles from Camden Town, in our own flat in Gironde Road, Fulham. We were a young family with a baby son, so we have quite literally grown from nothing. As we grew, by the end of 1974, we moved into our first commercial premises in a former fishmonger's shop in Filmer Road, Fulham, where we ran two businesses, a cleaning business, and a decorating business. We are still based in this location to this day, maintaining the very highest levels of service for our many happy customers.