Painting and Decorating Fulham
The story of David Banks & Company started in Fulham over 40 years ago and is still has an excellent reputation for having completed high-quality work for both residential and commercial clients.
Whether you simply want to spruce up your property or you are thinking of selling, David Banks & Company are the right people to call in.

Painting and Decorating Academic Institutions in Fulham
Students are often in a world of their own to the detriment of stationary objects like door and window frames, cupboards and walls which can take quite a pounding through being bumped into by satchels and backpacks, not to mention the students themselves. We can advise on the most suitable paints that can both prolong the life of the paintwork and make the walls easier to clean.
We arrange our own ladders and scaffolding as appropriate to the area we are working on as the ceilings in some areas such as stairwells, gymnasia and sports halls can be rather high. Many schools have high ceilings in any event since they are designed to project the voices of teachers and students so interactive learning can occur.  We will also arrange to bring in cherry picker hoists for external areas.
We meet with the staff at the school or college to agree on the best time for us to start and finish the work so as to cause the least distraction for the staff and students. We will always meet the deadline and are prepared to work after hours if necessary.
We can also perform a building repairs service for electrical and plumbing and can repair tiling, plastering, and other such light buildings works in general.
Commercial Decorating
Our skilled tradesmen are trustworthy fully conversant with the Health & Safety regulations in our industry and are proficient in JCT and Section 20 painting work and all other recurrent works.
In fact, our portfolio of satisfied London clients is one of our pride and joys.
Interior Decorating in Fulham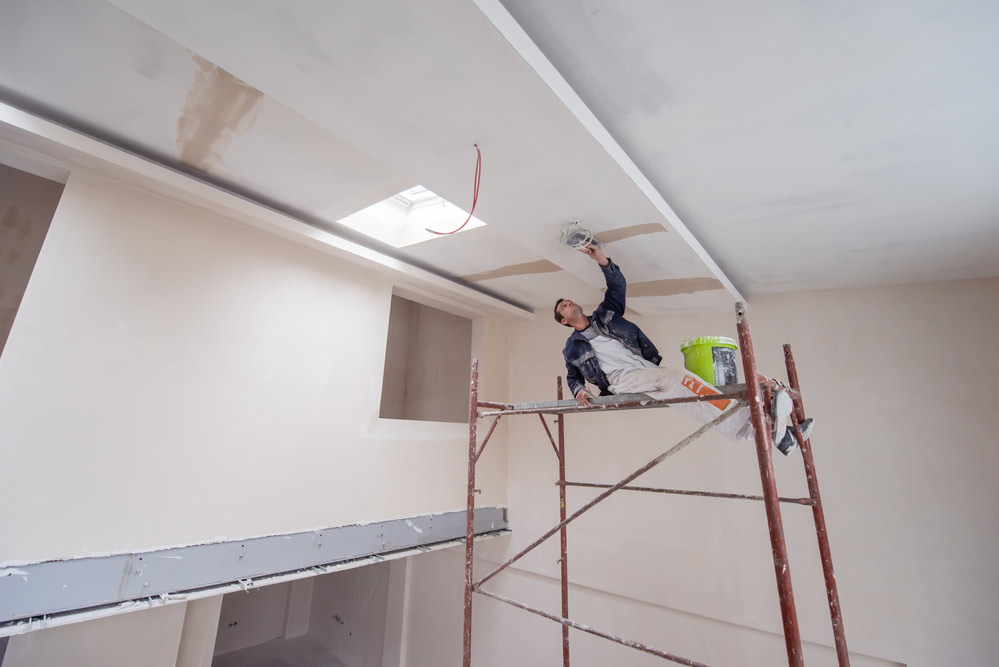 Preparation is one of the most important basics in painting and decorating as any professional will tell you. That is why we are meticulous about preparing the surfaces before we paint, starting at the top and working our way down. We work quickly but conscientiously through the property, either painting or preparing and hanging wallpaper to a lovely finish. We do our best whilst working to keep any mess to a minimum, but you can be assured that we always carefully clean up after ourselves before we leave.
We are happy for you to ask us questions should you have any, and can actually give you tips on the latest decorating trends if you are interested. Naturally, we will always follow your preferences because your home is your castle.
Exterior Painting in Fulham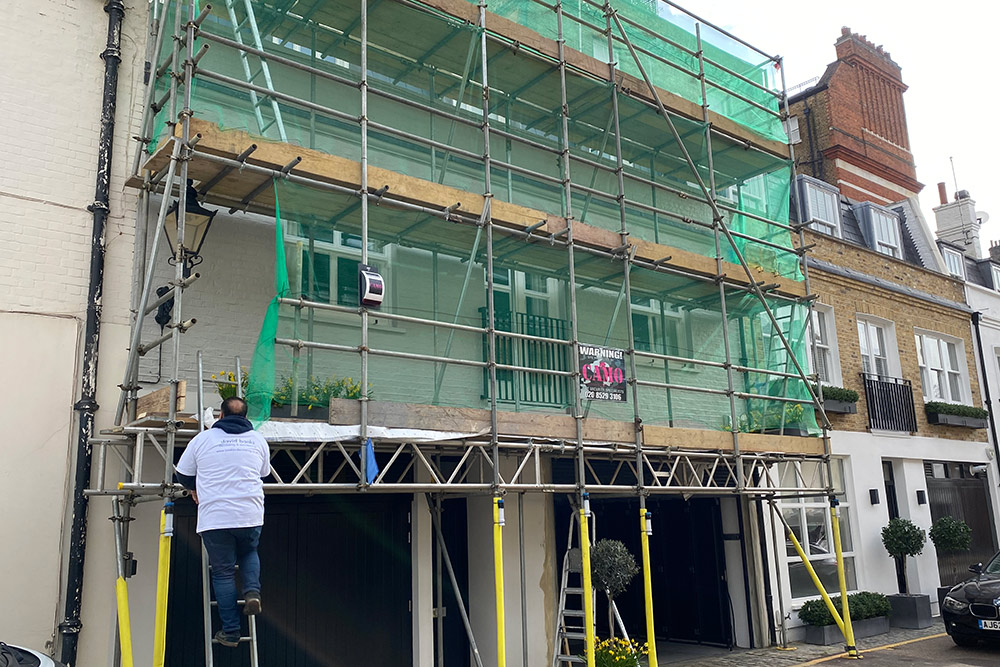 Kerb appeal is more than keeping up with the Joneses. It can potentially improve the value of your home, and possibly attract buyers if you are looking to sell. Or you may wish to continue living in the property but just want to spruce it up. Your neighbours will also appreciate it as they are the ones living next door or across the road and they will see the exterior more than you will as a result.
Keeping up the exterior of your home is practical because it can prolong the woodwork such as window frames and eaves.
Our tradesmen are highly proficient in treating and repairing wooden door frames and window frames so well that they are as good as new.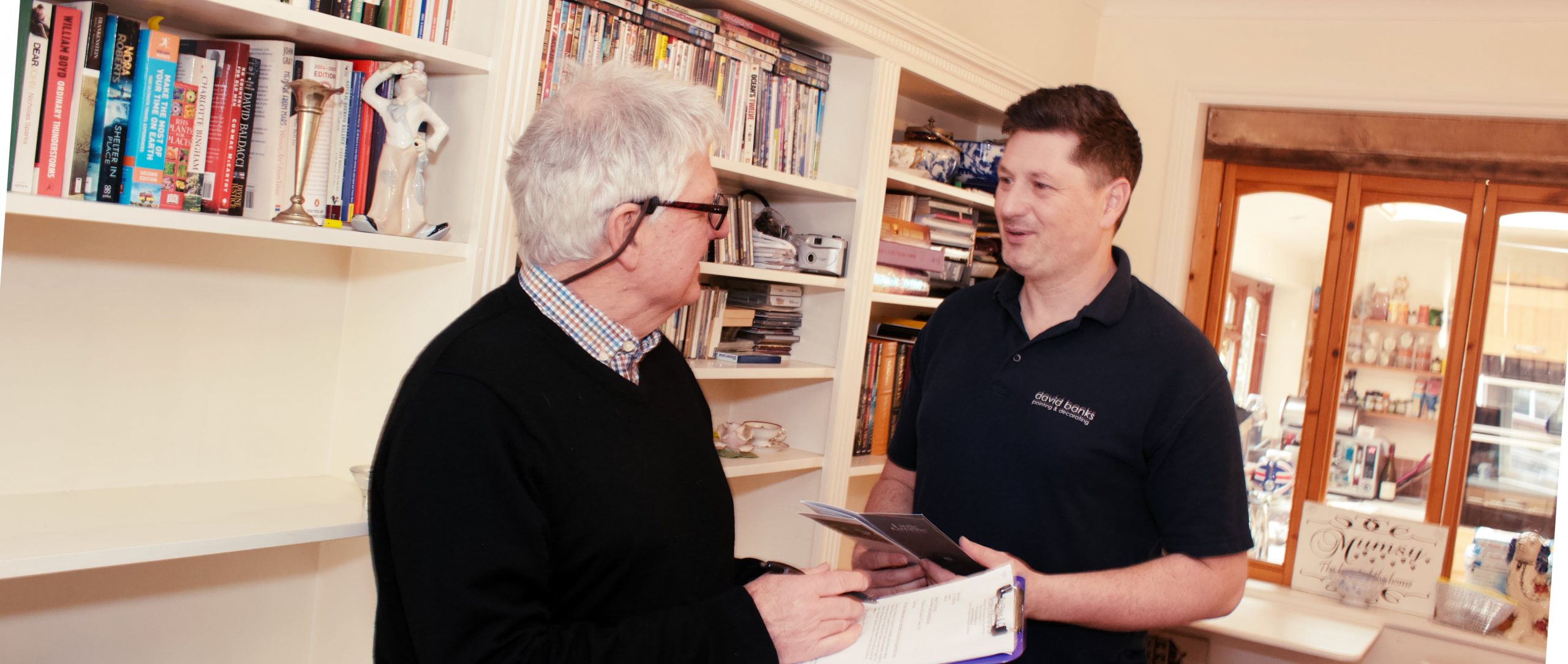 A few words from David Banks himself:
David Banks & Co has been painting and decorating in the Fulham area since 1974.
Back then I lived in a ground floor flat in Gironde Road, just off Dawes Road. There was a basement which wasn't quite a basement in that the ceiling was very low and you had to stoop to walk in it. Thats where I set up my office.
The business grew quite quickly and it was clear the 'basement' hadn't much future –not unless I wanted me and my painters to develop a permanent crick in the neck. So I found a premises at Number 20, Filmer Road, between Dawes and Munster Road. It was a ground floor and basement, and the rent was £10 per week. I signed a 7-year lease.
The premises had been a fishmongers and we had quite a lot of cleaning to do to make it occupiable.  The stench in the basement was impressive.  But we knocked it into shape and got underway. My company has been based there ever since. I've seen a lot of changes in Filmer Road over the last 37 years. Businesses have come and gone, and property prices have continued their relentless upward march.
When I first moved in the landlord wanted to sell the whole building. He offered it to me for £8,500.00 pounds! That was a lot of money to a young man just starting in business with nothing in the bank and a new wife and son—so I didn't buy it.
I've kicked myself a few times since when I look at what the property is now worth!! Ah well, such is life.  I've been very happy in Filmer Road and have built up longstanding relationships with many of my neighbours there, businesses and private people alike.
We've done the painting and decorating for hundreds of Fulham houses and businesses in the last 34 years and I have to say that if I had the choice again of where to locate my business, I would choose Fulham and Filmer Road.
David Banks.