Painting and Decorating Hammersmith
Hammersmith has been home to many fictional characters: Pip in Charles Dickens's Great Expectation and Regan's Flying Squad in the classic TV series The Sweeney. Plenty of real people live there too. It's a thriving business and shopping area with a delightful riverside area.
David Banks and Co have been working in this area since 1974. If you home or business in Hammersmith needs top quality painting and decorating, call now for a free quotation.

Professional Painters in Hammersmith
David Banks & Company has provided efficient and reliable painting and decorating services in Hammersmith since 1974. Our intention is to provide a personal and friendly service to each one of our clients with no compromise on professionalism or quality.  We understand that each customer has their own requirements, and that each job is therefore different. Each job is treated on its own merit; we treat each job as unique, even if we are doing multiple projects for the same customer.
Our painting and decorating teams are reliable and efficient and skilled in all types of interior and exterior painting and decorating.
We believe in transparency, so should your property require any plastering, tiling, carpentry or minor electrical repairs, our quotation will show separate itemisation for each product or service.
Painting and Decorating Schools in Hammersmith
In addition to residential decorating, we are also specialist school painters. We work with head teachers, maintenance managers and caretakers to work out the best timeline for the project. We are able to work to a definite deadline, and if the project is really big, we will put a team on site that is large enough to complete the works on time. Most of the painting and decoration work in schools we carry out is done during the school holidays.
Walls, skirting boards, window and door frames suffer quite a lot of wear and tear in schools what with scuffing made by shoes or satchels and backpacks, or the next would-be street artist practising on walls. We can advise on specialist paints that are suitable for areas that are subject to this intensive type of wear and tear to make cleaning them somewhat easier and prolonging the lifetime of such surfaces.
Very often, classroom ceilings are quite high, not to mention stairwells and gymnasiums. We will bring the necessary equipment to the site such as scaffolding or staircase ladders, or even a cherry picker hoist where required.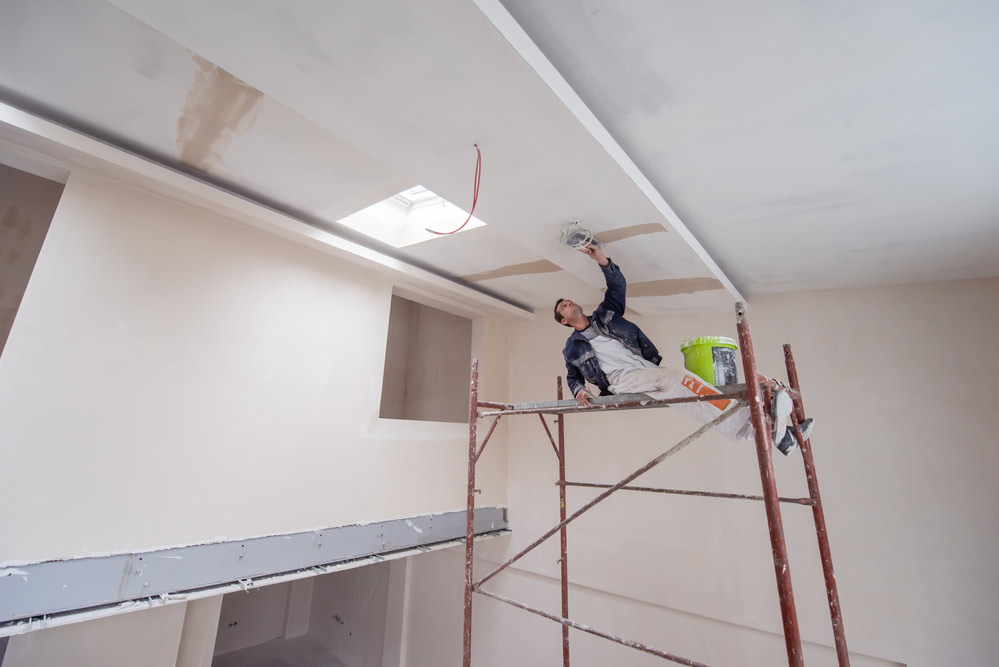 Commercial Decorating
With over 40 years' commercial painting and decorating experience in London, David Banks & Company has highly skilled teams and a large and satisfied client base. We undertake work for Landlords, Schools and Colleges, Managing Agents, Offices and Shops, Architects and Surveyors, all the while observing HSE directives in our trade and maintaining site safety.
We carry out JCT and Section 20 painting work and all other cyclical redecoration, working regularly with Landlords and Property Management Agents.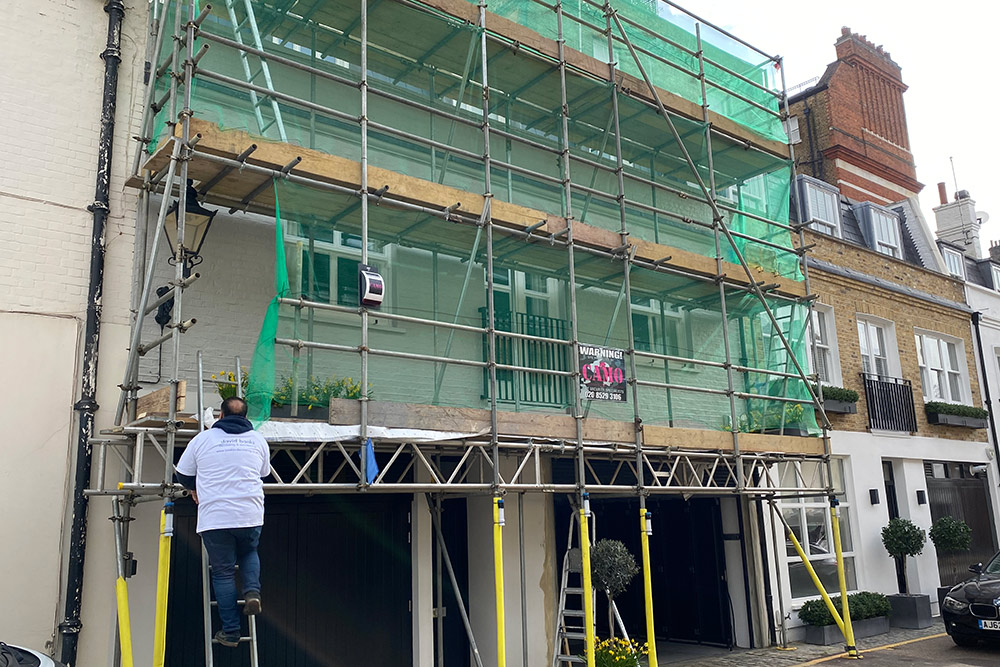 Residential Painting
Whether you live in a flat, a terraced townhouse or one of the period homes, you want your home to look great. Yes, curb appeal is important, but the main thing is that you live there, and you'd like your home to look its best inside and out.  If you already know exactly how you would like it painted and decorated, great! We'll get on to it straight away. However, if you are a little uncertain, we at David Banks Painting & Decorating can advise you on colour and design to suit your tastes and budget. We'd like you to be happy to not just live there, but to be proud to invite friends and family around, whether you live in a flat, or conversion, or new build or one of the larger period homes. Contact us for all your residential painting needs.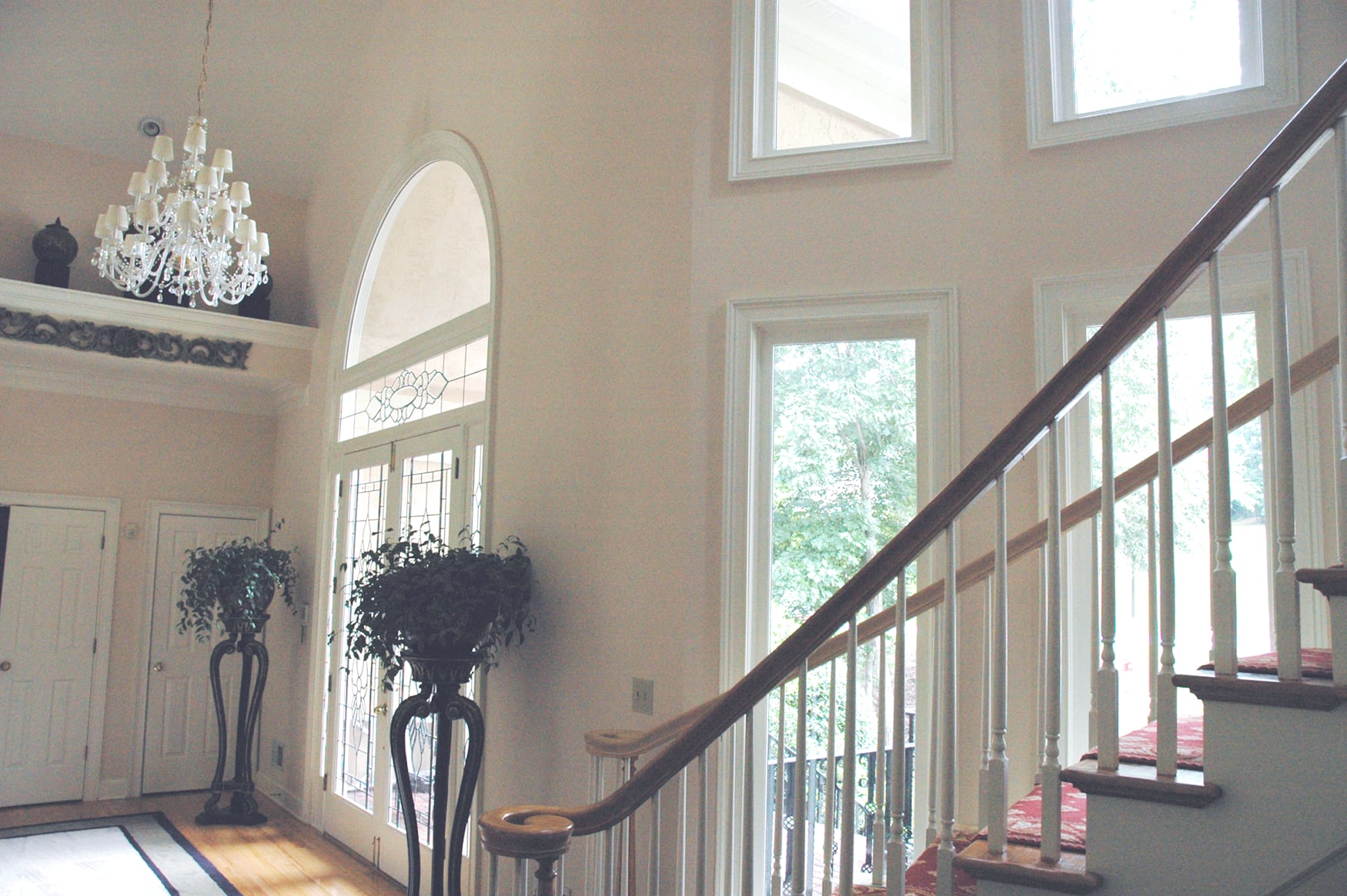 Interior Decorating in Hammersmith
Our skilled team of professionals will get your interiors looking just the way you wanted them to look, and once we're done, we will clean up after ourselves so well that you wouldn't know we have been there – apart from the fresh new look your rooms have. We put in the legwork before any of the paint goes on to ensure the final finish is flawless. David Banks & Company insists on employing good tradesmen who are reliable, trustworthy and professional. We may be able to offer you some advice that hadn't crossed your mind before. We intend to leave your interiors looking great for a long time after we have left your property.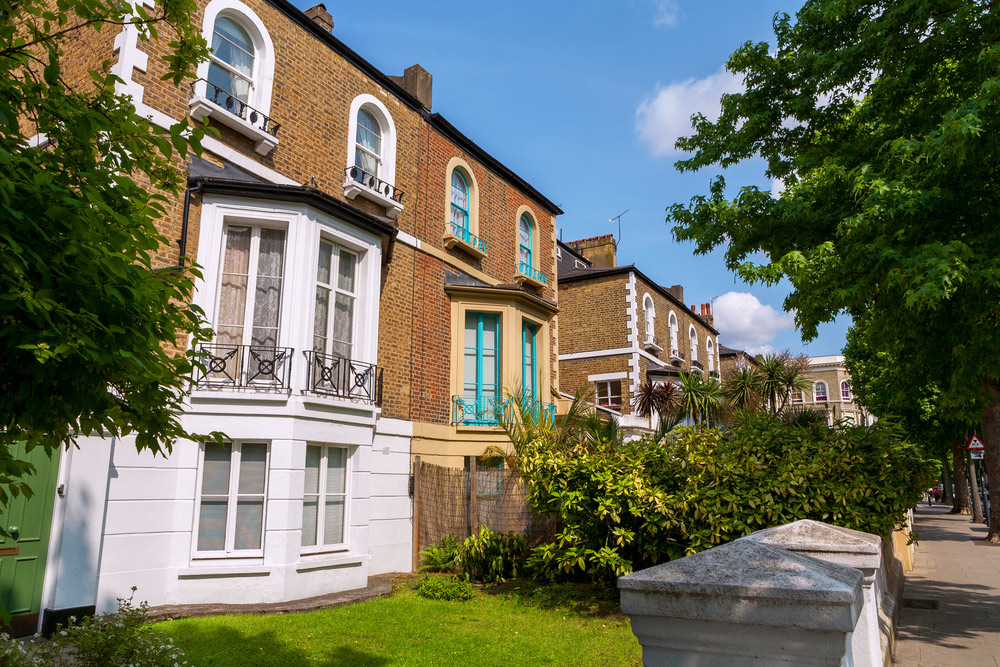 Exterior Painting in Hammersmith
If you're surrounded by busy shopping centres, office developments and transport hubs, your property may be in need of a spot of refreshment on the exterior as accumulated grime and weathered woodwork and paintwork may have dulled the surface. Our skilled teams will clean the area before painting it to a high professional standard. We repair and treat wooden doors and window frames to give exceptional weather proofing that lengthens the lifespan of the wood. No job too big or small, David Banks will tackle them all.
Contact us for your Hammersmith Painting Needs
You may be in the busy heart of Hammersmith, chock full of busy shopping centres and office developments, or you may be in one of the quieter areas. The exterior of your property makes a big impression whether you live in a flat or a larger period property, whether you own or rent a shop or other business, or a school. All buildings, no matter the reason they are being used, need attention to exteriors and interiors. Call in someone with over 40 years in the painting and decorating business; call in David Banks & Company.
Hammersmith has some lovely properties suitable for families and young professionals. It is a delight to take a stroll and admire the large period homes or enjoy the parks and pretty riverside walks or maybe drop in to one of the cafés or buy something at the street market. Let us help you keep those exteriors looking beautiful when you next think of painting and decorating.