Painter and Decorator Fulham
Looking for a Painter and Decorator in Fulham? Welcome to David Banks Painting and Decorating.
David Banks founded his painting and decorating business at Filmer Road in Fulham in 1974 and has been there ever since. The business knows the area well.
The business is proud of it's record of hundreds of satisfied customers in the area.
The company provides expert decorating services, along with associated trades work where it is connected to a decorating job. This can include carpentry, tiling, plastering and minor electrical repairs.
Interiors and Exteriors
We are fully skilled in all types of interior and exterior decorating and offer a full range of renovation and refurbishment services.
Our aim is to provide friendly and personal service to customers, treating each job as an individual project and delivering a high quality, professional decorating job in a clean and efficient way.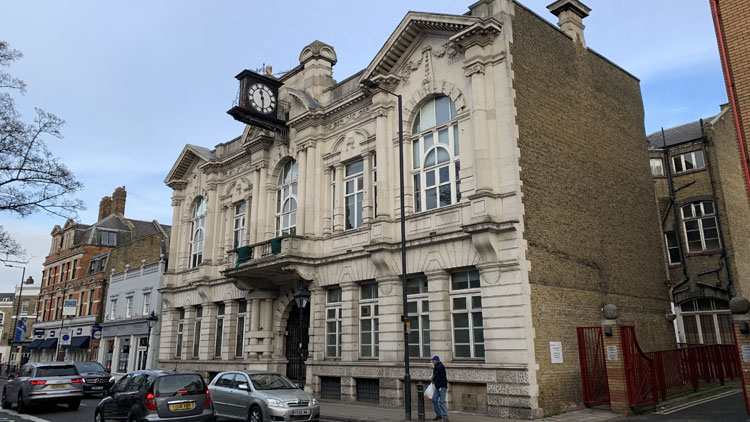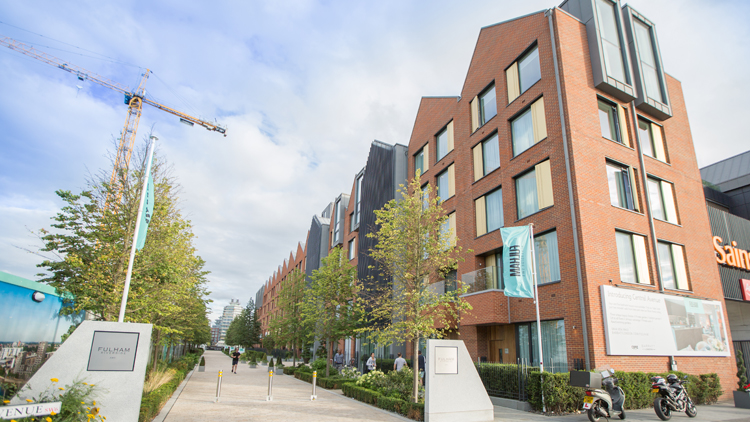 How We Started Painting and Decorating in Fulham
I started my painting and decorating business in Fulham in 1974.
My wife and I had a new son and we rented a ground floor flat in Gironde Road, off Dawes Road, easy walking distance from Parson's Green and Fulham Broadway tube stations.
We constructed a makeshift office in the basement of the flat- which wasn't really suitable- the ceiling was very low. I recall I had a friend who answered the phone and he was quite tall, over six feet, and he was continually banging his head on the ceiling beams as he walked in and out of there. That was in 1974. By the end of that year we moved into actual office premises in Filmer Road where we had both a Cleaning business and a Decorating business running from the same offices, the cleaning company on the ground floor and the Painting company in the basement. When I say it was 'actual office premises' what I should say is that it was a Fishmongers shop and he had just retired. But he'd left quite a lot of his old shop stuff around and we had quite a job to rip everything out and turn it into usable offices.
Fulham in the '70s
Fulham was quite different back then. It was still largely a working class suburb of Central London with row upon row of terraced properties, most of which were Victorian and had been built to house the burgeoning working population of London in the late Victorian period. The houses closer to the river, on the Peterborough estate, and off Fulham Palace Road towards Craven Cottage were grander with more ornate facades and larger rooms, but for the most part the housing was small and modest, catering for the artisans, shop and office workers who supported the rapid economic expansion of late nineteenth century London.
We worked hard and pretty much every day of the week over the next few years, slowly building both businesses into successful operations with the slogan that we were ' Reliable and Trustworthy' .
We were among the first businesses in London to really concentrate on direct marketing, through door to door leafleting and letter and magazine mailings to our existing customers. Because we were based in Fulham we naturally focussed on this area and I calculate that over the years we must have distributed over a million leaflets through the letterboxes of Sands End, Walham Green, Bishop's Park and Parson's Green, the historical sub-divisions of Fulham.
Through the 70's and 80's Fulham became ever more sought after as a place to live for the very upward middle classes and the working class terraces, many of which had been in Council hands, gradually were bought out by their council tenants under Margaret Thatcher's Right to Buy scheme, or changed hands between their working class owners and the new middle class ' migrants' at prices which their owners would never have thought possible only a few years earlier. There was a property price escalation in Fulham through the 70's and 80's. Houses which had bought for a few thousand pounds in the late 60''s were selling for hundreds of thousands by the end of the 80's .