Cheryl Banks has been working with the family business for over a year handling calls for clients and booking estimates. Her 14 years of working for 5 star hotels around the world, means she knows the importance of delivering high customer service and that nothing is ever a problem!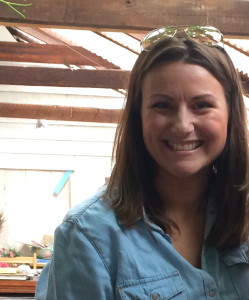 What is your favourite thing about your job?  For two reasons, the first is location. From the years I have spent travelling there is only one city I just love coming back to and that is of course London!  Decorating in the Fulham, Chelsea, Mayfair and Kensington areas means we get to service some spectacular houses. The second reason is being in business with my family. We work extremely well together and decorators are like a second family – overall I love working with such an extremely well run company with experienced and professional staff.
What are you most proud of in your job? It would have to be the staff. I have 100% confidence in the decorators and I know when I book estimates for customers that each one will be happy with the results and will want to use us again.
What motivates you? The customers and the team!  The David Banks customers are very loyal, mainly because they trust us and know that they will get great service. Since working here I have started to really get to know them, often old clients of ours will call up and say they have recommended us to their family and friends. I want to maintain that high level of customer service so they keep returning to us year after year. The company has been operating for 40 years and I am now part of a team I feel very proud of – I want to help it to continue flourishing and prospering for another 40 years!
Call now and speak to Cheryl to arrange your FREE quotation for Painting & Decorating in London 020 7385 9759